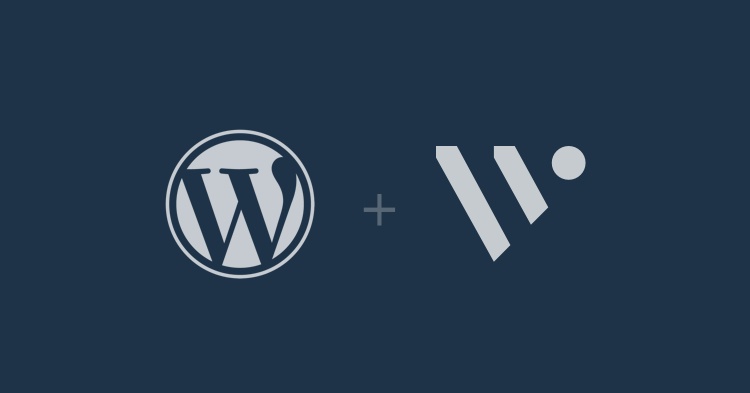 September 23, 2016
Few years ago, we had a big decision to make… what CMS should we use. The short list consisted of WordPress, Joomla (not really) and Drupal. We've tried each one and the winner was very clear – WordPress.
There's a ton of great Content Managements Systems out there, each with it's unique advantages. Our favorite was and still is WordPress. There's a lot of reasons why we love WordPress so much. Here are few important things for us:
Flexibility
The time when WordPress used to be only blogging platform are long gone. In the last few years, WordPress has matured and became flexible development platform. We've build all kinds of solution with it – simple one page websites, advanced corporate portals and complex web applications. We've even used it as a backend for a Mobile app. And we never used "it's impossible" phrase while working with it, we never regretted not using a different system or framework.
Rapid Development
One of the main reasons why we chose WordPress over Drupal and Joomla, was the ability to create a simple website very fast. You just need a couple of minutes to have a fully functional page. Over time we developed our own set of tools that makes creating complex websites a matter of just few hours. The time we save, we can use on design, UX and marketing.
Simple to use
Here's a little secret… clients don't care about programming languages, frameworks, systems etc. At least most of them don't. What they care about is a website that's easy and fun to update. And WordPress is just that, a fun and easy to use system, even for the least skilled users.
In the last few years, we had to create a documentation only twice. In both cases, after a while clients admitted that the documentation was unnecessary. WordPress is so simple to use, that we don't have to teach our clients how to use it.
Community
All major Open Source systems have big communities behind them. But the one that WordPress has is unlike any other. I've never came across a group of people who are as committed, helpful and genuinely nice as people from WordPress community. Add WordCamps, tons of resources and you have a perfect support group.
Nothing is perfect
WordPress is great, but not perfect. Using it has downsides too. For example, performance out of the box is not ideal, there's no official multi language capability, user permissions system is very basic etc… But nothing is perfect. WordPress is improving though and with each iteration it's becoming better and better.
Overall
We're using exclusively WordPress for over 4 years now. We're not planning to stop using it any time soon. We're super happy with it and our clients love it too. If you've never used it before, I suggest you give it a try now!